QIF Lunch & Learn
March 30, 2023
We are excited to present our QIF seminar: Decoding Buzz Words for a Better Tomorrow! This free event will explain the latest industry terminology and analyze their value in the metrology world.
Model Based Definition (MBD) is an approach to creating 3D models so they effectively contain all the data needed to define a product including all dimensions and GD&T. With MBD, the model becomes the source authority that drives all engineering activities. This model may further be used downstream by suppliers and across organizations within an enterprise. 
Agenda
9:30 -10:00: Check in at PQI & Introduction 
10:15 - 11:00: The Quality Information Framework 
11:00 - 11:30: Preparing the Data
11:30 - 12:00: Generating Test Reports
12:00 - 12:30: Lunch
12:30 - 1:00: QIF for CMM, Vision, & Multi-Sensor Programming 
 1:00 - 1:15: CT Scanning
1:15 - 2:00: Data Gage Capability, Automation, & Analysis
2:00: Wrap up and Q&A 
 Join us as we decode industry buzz words and their role in day to day metrology work through the new practices our measurement services subsidiary, Advanced Inspection Services (AIS), has put in place to increase CMM & vision system throughput and maximize the skills of our most critical resource: skilled CMM programmers.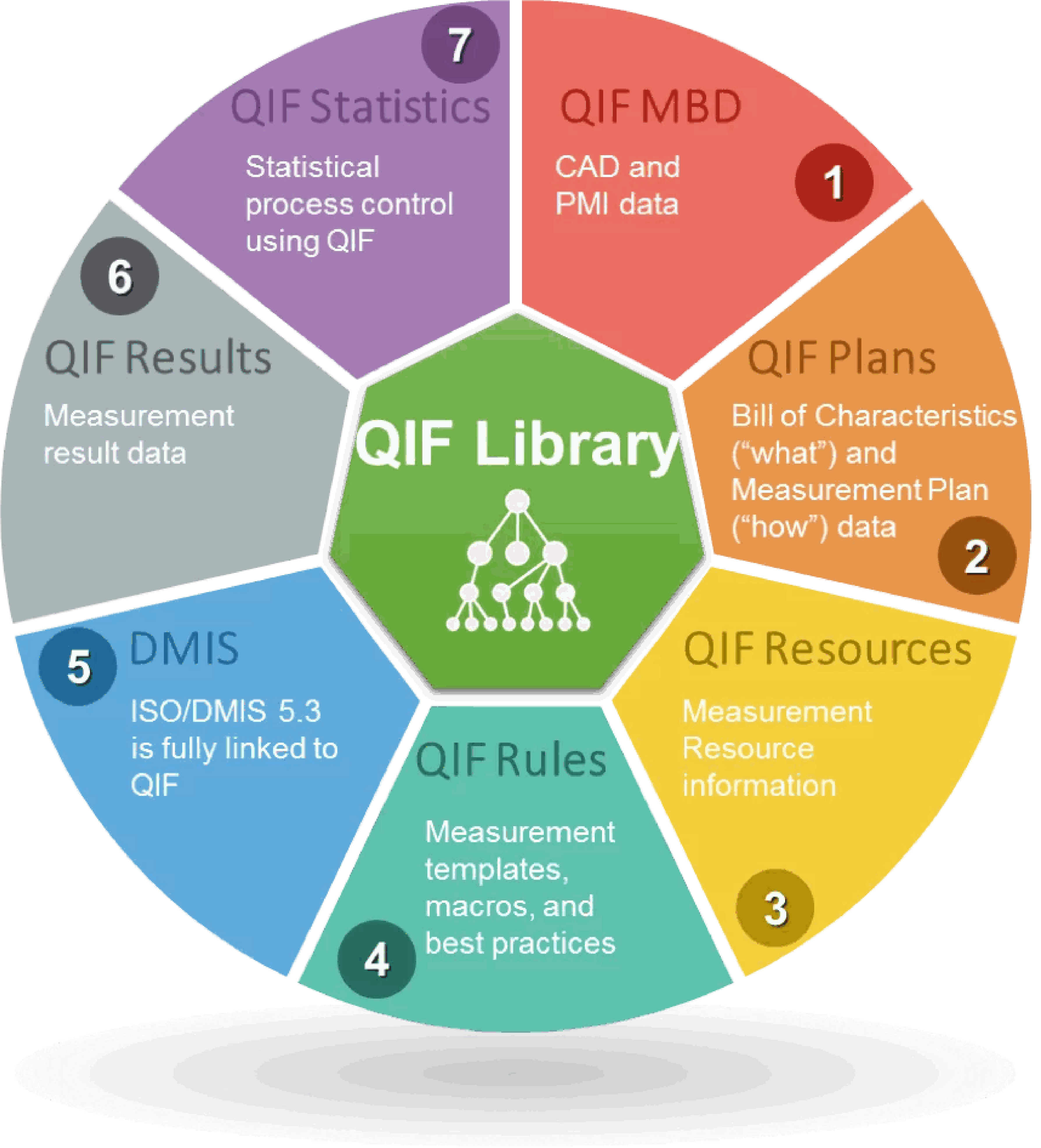 Keith Summers
CEO, Productivity Quality, Inc.
Jim Nagy
Productivity Quality, Inc.
Adam Clark
Productivity Quality, Inc.
Tom Groff
Optical Gaging Products
Jake Appino
Advanced Inspection Services
John Vernon
Advanced Inspection Services
Lunch and seminar materials will be provided.